Day 1 :
Keynote Forum
UCLA Medical Center, Los Angeles, USA
Time : 08:50-09:20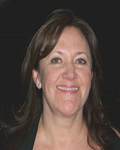 Biography:
Cathy Rodgers Ward, PhD, RN, NEA-BC is an experienced nurse executive and researcher and was most recently the Chief Nursing Officer for the past 18 years at the UCLA Medical Center in Los Angeles, California, designated three times as a Magnet facility. Dr. Ward also holds an appointment as clinical faculty in the UCLA School of Nursing. Her research has focused on the effects of nursing leadership on patient outcomes in hospitalized patients. Under Dr. Ward's direction, UCLA achieved high patient satisfaction with overall quality of care ranking above the 90th percentile nationally and nurse satisfaction ranked above the 95th percentile. Dr. Ward has received many awards including the 2017 UCLA Leadership Award, 2015 Distinguished Alumni Award from the University of Alabama in Birmingham, the 2015 Transformational Leadership Award at UCLA, and the United States 2011 Nurseweek National Management Nurse of the Year.
Abstract:
Statement of the Problem: The implementation of healthcare reform requires new innovative nursing care models. Smaller work teams have been shown to increase teamwork in nursing. Smaller work teams provide for increased communication and accountability, closer supervision, better support for new staff, and increased knowledge of the patient condition. This study examines the effect of an innovative care team model using smaller, geographic work teams on patient outcomes, continuity of care and teamwork. Methods and Theoretical Orientation: This study was conducted on three hospital units in an academic medical center. Nurses in these units were divided into equal teams with equal bed counts. Nurses were assigned to one team and one geographic area only. Success of the model was assessed after one year including clinical outcomes, patient satisfaction, nurse continuity and nurse teamwork. Results: Nurse continuity improved in all units as evidenced by the average number of new RN encounters (including day and night shifts) decreased from 4.49 per patient to 3.94 per patient. The percent of team intactness was 87.4% indicating the model was successfully followed. Patient length of stay (LOS) in the hospital decreased across units by 14% therefore reducing overall costs. Patient satisfaction scores were variable across units. Satisfaction with nursing teamwork and nursing trust mean scores improved significantly (p=.04) across units. Conclusions and Significance: Developing smaller, more cohesive teams yields benefits of improved continuity of care for patients and improved patient outcomes. Improved continuity of care for patients may lead to safer care and improved engagement for nurses. Defining smaller work teams in a distinct geographic area is a model that shows promising results in developing teamwork among nurses and improving patient care.
Keynote Forum
Rutgers University, USA
Time : 09:20-09:50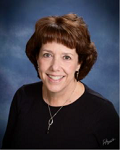 Biography:
Joanne P. Robinson is a University Professor at Rutgers, The State University of New Jersey, USA. Dr. Robinson is known for her contributions to gerontological and urologic nursing. Her research on lower urinary tract symptoms in older adults has been supported by the USA's National Institute of Nursing Research, recognized with six awards, and merited appointment to the board of the Center for Clinical Investigation of the Wound Ostomy and Continence Nursing Society (2011-2015). Currently, she chairs the Nursing Education Subcommittee of the International Continence Society. Dr. Robinson has been a Fellow of the American Academy of Nursing since 2011.
Abstract:
Problem Statement: Lower urinary tract symptoms (LUTS) are an important but often neglected issue in patients with Parkinson's disease (PD). The purpose of this presentation is to highlight findings from a series of studies conducted over the past decade that expand evidence about the prevalence and impact of LUTS in male PD patients and their spouse caregivers. Theory and Methods: Guided by the Theory of Unpleasant Symptoms and family systems theory, four studies were conducted. All participants were recruited from the movement disorders clinic of a Veterans Affairs Medical Center. Study designs were: retrospective with total population sampling (N=271 clinic records); cross-sectional with convenience sampling (N=88 men with PD and LUTS); and qualitative descriptive with purposive sampling of cross-sectional study participants (N=11) and their spouses (N=15). Data from clinic records and interviews (structured and semi-structured) were analyzed using statistical procedures and content analysis (directed and conventional). Findings: Most patient participants had mild PD symptoms, yet UI prevalence was 24% and 92% in retrospective and cross-sectional studies respectively. Patients had limited awareness of the neurologic contributions of PD to LUTS. Embarrassment, bother, and diminished self-esteem jeopardized their relationships, intimacy, social life, and travel. Spouses understood that PD caused LUTS and empathized with their husbands; however, they still experienced bother and emotional distress related to LUTS and coped primarily by "dealing with it." Patients and spouses relied mostly on do-it-yourself strategies to manage LUTS – some ingenious and some ill-advised. Conclusions: LUTS may be highly prevalent in the early symptomatic phase of PD, negatively affects patients and families, and often escapes the attention of providers. We recommend: screening patients and families for LUTS issues in all stages of PD; inquiring about burden and management strategies; and referring to urology providers as needed. LUTS treatment deserves designation as a priority area for PD research.
Panel Presentation on Diabetes and Vulnerable Populations (Time: 12:05-13:05)
Sessions:
Nursing Education | Nursing Practice and Research | Types of Nursing | Family Nursing | Midwifery and Women Health Nursing | Nursing Care | Heart and Cardiovascular Nursing | Medicine | Emergency Nursing and Critical Care

Workshop (Time: 17:00-18:00)