Day 2 :
Keynote Forum
Rutgers University, USA
Time : 09:35-10:05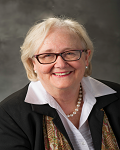 Biography:
Marie T O'Toole has been involved in international outreach related to rehabilitation and curriculum development. Her work has been funded by the United States Agency for International Development (USAID), the Health Resource Services Administration (HRSA), the Fund for Improvement of Secondary Education (FIPSE) program of the United States Department of Education and the Erasmus+ program of the European Commission on Higher Education. In 2017 she served as a Fulbright Specialist in Jordan. Her primary program of research is academic lexicography. She has served as the Editor of multiple editions of dictionaries and encyclopedias, including the award winning Mosby Dictionary of Medicine, Nursing and Health Professions. She continues to edit the Mosby series of dictionaries.
Abstract:
Statement of the Problem: Health is a global concern. Diseases cross international boundaries, as do health care providers. There is a worldwide shortage of nurses prepared to respond to the needs of diverse populations both locally and globally. The Bologna Accord is an educational reform movement that profoundly influenced nursing education in the European Union. The need for more information on this and other programs that support cost-effective models and mechanisms encouraging global collaborations that prepare a well-educated global workforce is critical.
Methodology: A consortium of academic institutions from the United States and the European Union worked collaboratively to explore funding mechanisms in both governmental and non-governmental agencies that support the preparation of health care professionals for international educational activities. Long-term follow up of participants in existing programs was conducted via social media outreach, personal communication and interviews with both faculty and student participants.
Results: Best practices for the creation of sustainable international partnerships that advance the preparation of a global workforce exist. Those practices include internal and external funding to support collaboration, the development of a degree program that does not extend the length of study for participants and exchanges that specifically address the need for knowledge, skills and language capabilities that prepare students for practice in multiple settings. Opportunities also exist for nurses in practice to participate in meaningful global outreach with appropriate educational preparation.
Keynote Forum
Moses H Cone Memorial Hospital, USA
Time : 10:05-10:35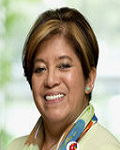 Biography:
Monette Mabolo has completed her Doctorate in Doctor of Nursing Practice at American Sentinel University in Aurora, Colorado with a focus on Executive Leadership. She is currently the Director of 30 bed heart failure unit at Moses Cone Memorial Hospital, a 500 bed acute care hospital that is a part of a six hospital enterprise in Southeastern North Carolina. She has presented numerous evidence based posters to various national nursing conferences including the American Nurses Association and the American Association of Critical Care Nurses.
Abstract:
Description: Indwelling urinary catheters are commonly used for heart failure inpatients to support strict intake and output monitoring related to IV diuretic administrations. In our 30 bed heart failure unit, high indwelling catheter utilization and high Foley days led to increased catheter acquired urinary tract infection (CAUTI). As we drilled down the problem, we identified inconsistent use of the nurse driven urinary catheter protocol and inaccurate documentation of I & O. These triggers prompted our team to use the IOWA model to identify best practices in CAUTI prevention.
Materials & Methods: Using the IOWA model, the team reviewed literature for best practice strategies. Baseline data on I & O documentation and catheter care practices were collected. Staff were re-educated on the urinary catheter guidelines, proper Peri and Foley care, use of nurse driven protocol to discontinue Foley catheter and I&O documentation through daily huddle messages and one on one staff education. Practice was changed in Intake and Output documentation of catheter output to every 4 hours; Foley/Peri care annual competency was established and the team selected a Nurse tech and a nurse to be CAUTI champions.
Results: The unit CAUTI rate in 2013 was 3.16 with 7 CAUTI's and 949 Foley utilization days. After staff re-education and practice change in 2014, the CAUTI rate decreased to 1.22 with 1 CAUTI and 807 in Foley utilization days. In 2015 the unit CAUTI rate continued to decline despite a slight increase in Foley utilization of 924 days. By 2016, the unit continued to be CAUTI free and for 2017, they remain CAUTI free with 598 days of Foley utilization.
Conclusion: This evidence based project positively impacted practice by promoting early removal of Foley catheters and accurate documentation of Intake and output. The results demonstrate a dramatic and consistent decrease in CAUTI rates, as well as a decrease in catheter days. Adherence to Protocol driven care and commitment to maintaining increased staff awareness has dramatically reduced the incidence of CAUTI on this department resulting in the unit's achievement of 3 years CAUTI free.
Sessions:
Health Care and Management | Clinical Nursing | Nursing Leadership and Management | Adult Health Nursing | Psychiatric and Mental Health Nursing | Geriatrics and Gerontology | Obstetric and Gynecology Nursing | Nutrition & Health
Poster Presentations 17:45-18:15 @ Academy Lounge