Day 1 :
Keynote Forum
CORe – Creating Our Reality, Inc., USA
Time : 09:00-09:30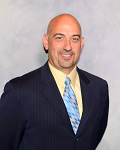 Biography:
ANTHONY DENINO is a Workshop Facilitator, Keynote Speaker and Consultant. Known as "The SMART Guy" – Success Means Acquiring Right Thoughts - Anthony DeNino is the Founder and President of CORe – Creating Our Reality, Inc. He is a person who believes that a positive attitude and living in a state of gratitude for all we do have, are the keys to a truly happy and impactful life. Through his Creating Our Reality motivational talks, he feels we all have the ability to achieve our goals in life…then exceed them. He customizes ALL of his speaking engagements and training/workshops based on client needs, that allows him to formulate THE BEST way to help them succeed.
Abstract:
Statement of the problem: With patients facing a myriad of disease and disease states, it is understandable for them to relay negative thoughts and tendencies in their discussions with nurses, and healthcare providers as a whole. And while nurses have long been at the forefront of supporting, healing, and keeping their patients in the right frame of mind as they strive to reach their healthcare goals, there are two thought processes that are becoming more prevalent in today's society: 1) Positive Psychology; and 2) Kaizen. Each process is supported by extensive research and will be discussed in-depth during this presentation. The speaker will dive deeply into the meaning of each topic, utilize medical and psychological studies, and show how each can improve not only the emotional outcome of the patient, but the physical outcome as well. He will explain why people including Dr. Martin Seligman, Barbara Fredrickson Ph.D. and Masaaki Imai have been at the forefront of these areas for decades and what their work means. He will discuss how healthcare facilities, such as the Children's' Medical Center in Dallas, TX, utilizes the Kaizen method and what the implementation of practicing Positive Psychology can do for any patient.
Keynote Forum
rsing and the Armstrong Institute for Patient Safety, USA
Time : 09:30-10:00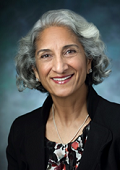 Biography:
Dr. Geetha Jayaram is a senior faculty member in the Departments of Psychiatry, the School of Health Policy and Management, Global Health, and The Armstrong Institute for Patient Safety at Johns Hopkins University School of Medicine in Baltimore, Maryland. She directs a community psychiatry inpatient service, has directed several outpatient programs, and is an attending physician in the Department of Psychiatry at Johns Hopkins Hospital. She had a private practice for over 2 decades. As a highly respected clinician leader and administrator, she has developed and directed a quality assurance program that is unique in psychiatry.
Abstract:
Objectives:
Apply science to nursing safety methods to evaluate them
Utilize a systems perspective
Minimize the impact of errors and maximize recovery in nursing practice.
Over the past two decades, safety climate research has been widely explored in other high reliability industries including railways, nuclear power plants, commercial aviation, manufacturing, and other industries. The first effort at identifying and outlining safety initiatives in psychiatry occurred through the cohesive efforts of the Patient Safety Committee of the American Psychiatric Association in 2002 and by the American Psychiatric Nursing Association in 2012. With regulatory bodies and insurance companies, emphasis on the safety movement in Psychiatry has focused on the psychiatrist/nursing interface. Safety failures causing sentinel events have repeatedly highlighted several areas: failure to train, thoroughly assess, communicate, monitor, & provide resources for patient protection, including a safe environment. Ways to avoid continuous observation and promote de-escalation will be discussed.
Among improvements made in this area are screening for and prevention of aggression, preventing inpatient suicide, providing the correct level of observation and instructing observers; preventing medication errors with medication reconciliation, detecting system flaws and preventing adverse events such as falls. Risk assessments by nurses as our frontline staff are of paramount importance. Methods and tools used to promote safety will be discussed and examples provided.
Overall, establishing a climate of safety and promoting a culture of safety with the involvement of leaders will be reviewed.
Keynote Forum
Bournemouth University, UK
Time : 10:00-10:30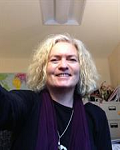 Biography:
Professor Ann Hemingway is a registered nurse and professor of public health she is chair of the European Academy of Caring Science and a member of the Cochrane Collaboration Global Priorities in Nursing Review Group. Ann`s research is focused on the reduction of inequities in health and wellbeing through public health action. Ann is regularly commissioned to undertake international and UK based research projects. She is also a regular author in international journals with a specific focus on public health and the reduction of inequities in health and wellbeing.
Abstract:
Addressing health inequities and promoting wellbeing has been identified as an important area for nursing practice and research both in the UK and internationally, both within the nursing and health care literature and within national and international scrutiny and discussion documents. Nurses are critical as they act both as individual care co-ordinators and team leaders, nurses bring people centred care closer to the communities in which they are needed most. Indeed nurses may be members of deprived or marginalised communities and as such have intimate knowledge of the determinants of health in local areas. In addition nurses are often first to respond to emergencies and often provide care to under-served populations and communities around the world. Nurses can be engaged across the spectrum of public health interventions, this paper will outline how nurses can help to reduce inequalities and inequities in health and specifically outline the areas which nurses can help to tackle in relation to the social determinants of health for instance by targeting vulnerable populations to improve health outcomes and access to services.
This paper will explore the importance of nurses being able to 'see' via a first person perspective the life world of another being as caring insiders; as opposed to potentially adopting an objectifying, third person perspective. A philosophical underpinning for this practice will be presented, the life world perspective. The paper will suggest that although experienced practitioners may well be integrating this approach into their practice as we require the reduction of inequities in health to be a focus for nurses and nursing students working across hospital, the community and primary care internationally; we also need to offer a philosophical underpinning which helps build these approaches into nurses caring practice.